When you're doodling with a regular pen, there's at least one thing you take for granted: there's no damn wire attached to your pen, and you sure as hell don't need to plug your pen into a wall socket!!!
For most 3D pens mobility seems always to be either not available, or only achievable through an expensive secondary accessory (like a USB power bank that you may even need to source yourself… or scroll down for some of our picks!).
The mobility story is quite different for the two main classes of 3D pens…
The molten plastic pens require quite a lot of energy to do their thing (melting plastic, doooh!). That's kind of why we don't see many battery powered molten plastic 3D pens… except for the low-temperature plastic ones (mostly kid-oriented), like the 3Doodler Start.
Of course, some can be plugged into an external power-bank or maybe even a laptop if USB powered (though not any laptop can output the power requirements of any pen – you'll need to do some research of your own here…).
The cool ink photopolymer ones otoh, need only a bit of power for their UV-lamp and maybe the "pump" motor, which is probably what any smartphone-sized battery can provide. Hence, they are all (well, all 2 of them… not much competition on this segment yet).
So… what are the mobile (or "mobile capable") 3D pens worth considering this spring? Let's begin:
3Doodler Start – clearly best wireless 3D pen for kids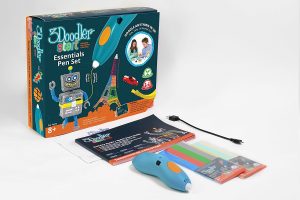 Here we have a clear options, since we've already taken a look at this project for our Best 3D pens guide – spring 2017 and Best 3D pens for kids – spring 2017 articles.
It has a built-in battery which lasts up to an hour, and it's Micro USB powered (and can be used while it's charging, btw) so there's also the USB power bank or car charger option.
See the full specs of 3Doodler Start on its dedicated page in our 3D Pens DB.
CreoPop 3D Pen – best cool ink photopolymer pen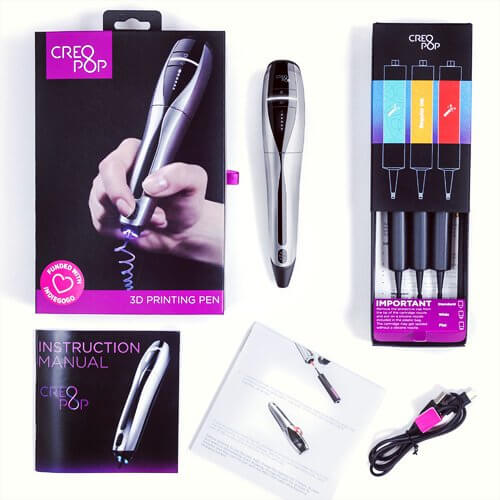 This is another product we've talked about before here and here too. Its 800 mAh battery can provide over 2 hours of creative freedom, and it also has a nifty LED based battery indicator so you know just how much juice you've got left in it.
See the full specs of CreoPop 3D Pen on its dedicated page in our 3D Pens DB.
Polyes Q1 3D Pen – another "cool ink" photopolymer option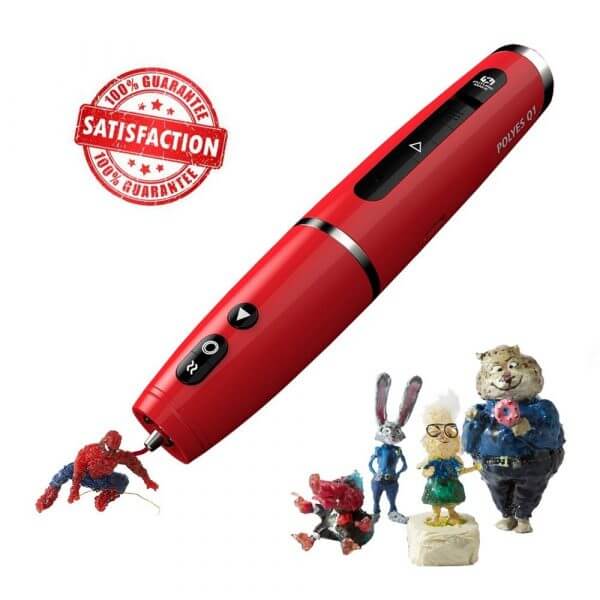 There is another photopolymer pen on the market too, the Polyes Q1. Unfortunately, we didn't have the time to either review it ourselves or read up on it. But it might be worth checking out!
3Doodler Create + JetPack – decent mobility option for one of the best 3D pens out there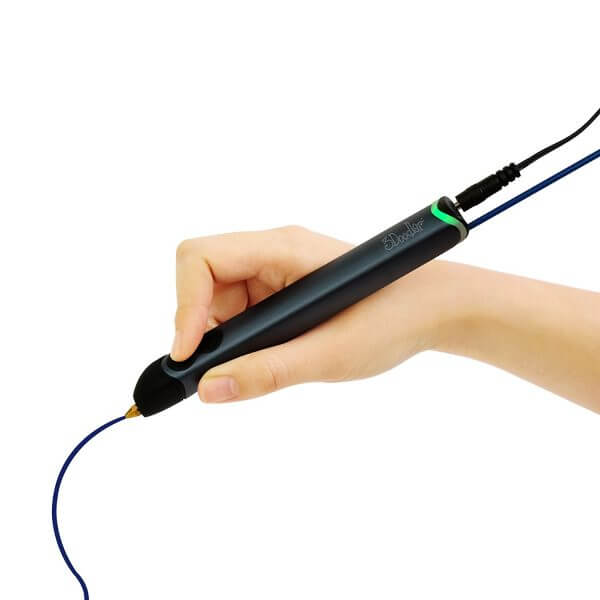 We've written before about the great qualities of this pen… and we're not going to repeat ourselves ????. But it's worth noting that this pen also has a decent mobility solution. Its JetPack power bank is expensive, but it can give this pen up to 2.5 hrs of wireless drawing autonomy, which is more than decent. So if you want quality + mobility + a trusty brand name (3Doodler is the US-based brand which invented the first 3D pen!), you can't go wrong with this combo.
See the full specs of 3Doodler Create on its dedicated page in our 3D Pens DB.