Technology

: 

Molten Plastic

Filament size

: 

1.75 mm

Filament type

: 

ABS, PLA

Display

: 

YES

Wireless

: 

sort of (it's usb powered)

Brand

: 

MYNT3D

Weight (g)

: 

272
Sketch, print & doodle amazing three-dimensional masterpieces with this precision-crafted stylus!
Adjustable feed lets you regulate speed & flow for optimal control of material while you're drawing
Temperature is adjustable in 1 degree increments from 130 to 240 C, for optimal fine-tuning
Large, OLED display lets you monitor temperature of material to help you achieve a wide variety of effects
Kit includes 3 colors of ABS plastic filament A/C adapter and slim, ergonomic touch pen with 1 year limited warranty
Hold the magic of 3D printing in your hand with the MYNT3D Professional 3D Pen. Now you can use FDM technology in any application varying from drafting and prototyping to spatial learning and three dimensional sculpting. Whether you're an engineer or an artist, the MYNT3D Pen will take your design projects to greater heights.
Fast, Slow, and Anywhere in Between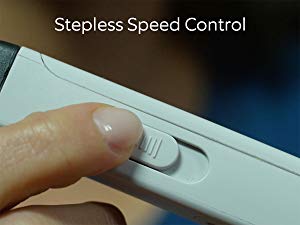 One speed isn't good enough for your car and it's not good enough for a 3D pen either. With the MYNT3D Pen you can crank up the extrusion speed for larger fill in areas and turn it down slow to create intricate works of art. The stepless design lets you dial in the optimal speed for any task you can throw at it.
Works with Nearly Any 1.75mm Filament Under the Sun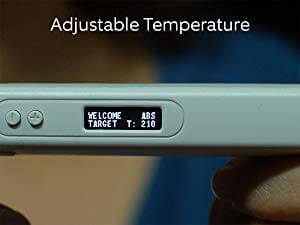 While some competitors make you use proprietary filament, we at MYNT3D believe you should be able to use any thermoplastic you wish. ABS and PLA are a given, but what about wood or bronze infused filaments? If it is 1.75mm and melts between 130-240° C, then it will work in the MYNT3D Pen.
Recommended temperatures:
ABS: 210° C
PLA: 175° C
All other plastics: Reduce temperature relative to recommendations for 3D printers.
But wait, there's more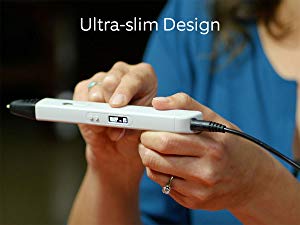 Ergonomic shape keeps the controls always within reach and let's you manuever the pen in ways that would be impossible for a larger design.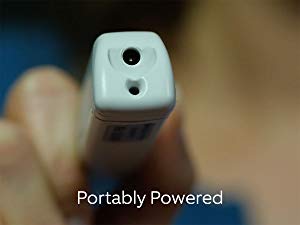 The MYNT3D Pen is USB powered so that it can be used with battery power banks (with at least 2A output). Take your projects outside or on the go!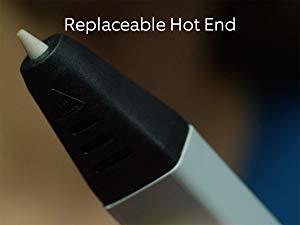 A temperature mistake with another pen could send it straight to the garbage. With MYNT3D we've got your back with a modular nozzle design that can be replaced in a matter of minutes.